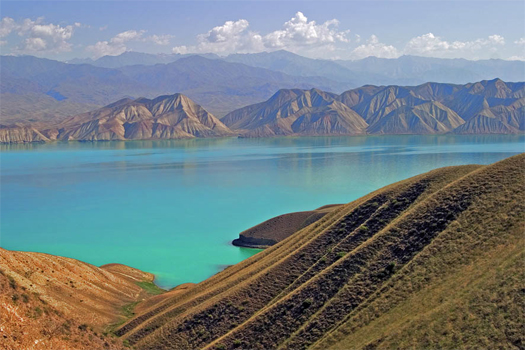 What a breathtaking view, is it not? The most ideal scenery for the lovers of crystal clear lakes and seas. This pearl of Kyrgyzstan's nature, however, is not really what you think. What do I mean by this?
The beauty in the picture, in fact is neither a lake nor a sea! This is something created by the hands of humans, the water reservoir!
Toktogul water dam is located among the mountains nearby Jalal Abad province, Toktogul region. It is the largest water reservoir in Central Asia. It is amazing that this place is famous not only for its main mission, but also for the chances of fishing and paragliding over it!